Plume WorkPass is your turnkey guest management tool
Plume WorkPass delivers the perfect platform to foster growth in your business through offering a variety of features in addition to a fast and reliable network that is essential for your business to thrive.
Unlock your potential by honing in on productivity, security and marketing prowess. It is so much more than an efficient and dependable network.

Review our blog on "What is Plume WorkPass & how can it benefit your small business?"

This particular article will take a deep dive into the Plume WorkPass guest management tools CONCIERGE and FLOW. These tools allow you to gain valuable knowledge of customer behaviour. Turn WiFi usage data into insights to optimise your service and profitability.
Furthermore, by utilising WIFI sensing technology you can gain further insights into business activity. This will allow you to implement strategies to further benefit your customers. The better you understand the behaviour of your guests, the better equipped you will be to build loyalty and increase sales.

Check out this article to learn more about Plume WorkPass features for Small Business Owners (SBOs).

First, let's discuss the CONCIERGE feature offered with Plume WorkPass.
CONCIERGE
CONCIERGE provides you with analytics and control features that help your business turn data into actionable insights.
Key insights will allow you to optimise your service offering and boost margins
Your guests will access a dedicated guest network through a simple portal to ensure smooth guest experience
Guest Analytics will safely track visit frequency and length, repeat and new guests, data usage, social logins, and other key metrics of your audience.
Segmentation and guest bandwidth throttling empowers you to the best control of your network 
CONCIERGE will allow you to understand customer behaviour to build loyalty, drive sales, detect real-time presence and monitor traffic.  
Next, we will discuss the Plume WorkPass guest management tool Flow.
FLOW
FLOW transforms indoor motion data into valuable activity insights.
Customer density and dwell-time data will provide you with a new understanding of activity trends to predict business demand and optimise staffing
Insights into your customer flow and traffic will translate into better merchandising and layout decisions
Connected WiFi devices can be used to detect motion enabling additional communications to your guests 
FLOW motion awareness will give your business the motion-based actionable insights it needs to meet the demands of your customers and remain top of mind at point of purchase.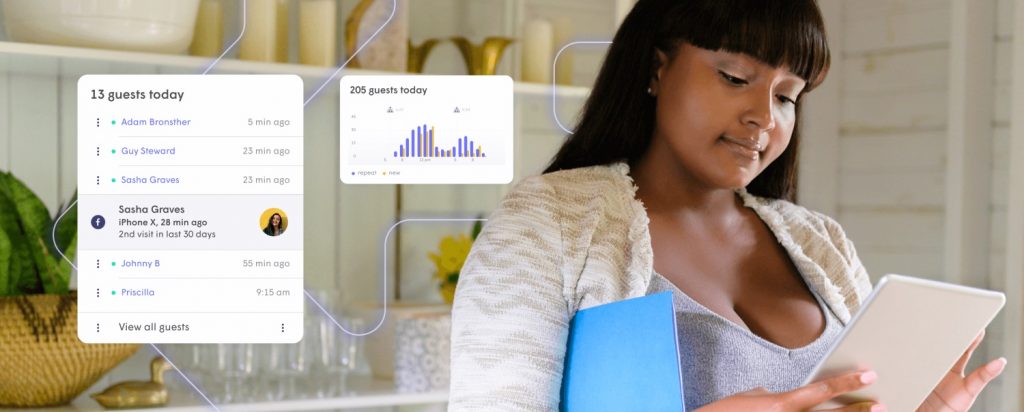 To conclude, Plume WorkPass offers Small Business Owners a turnkey approach to customer behaviour that will drive success. 
Concierge turns guest analytics, such as visit frequency, data usage, or length of stay, into opportunities for expanded touchpoints. Flow uses revolutionary WiFi sensing technology to offer real-time presence detection providing insights into traffic movement throughout your business. This translates to more effective merchandising, staffing optimization, and layout decisions.
Visit the Plume WorkPass and Products for Service Providers web pages to learn more about how Plume Workpass can accelerate your business. 
We're confident that Plume WorkPass will improve your business in Cayman. Chat with a C3 Customer Service Representative about installation today. Email info@c3.ky or call 333-3333.