Enjoy an optimal entertainment experience with Fibre TV
Nowadays, films aren't just enjoyed in theatres but can be exclusively viewed from the comfort of your home, thanks to the advent of streaming.
A previous 
post on how 'Big screen is king for sports fans'
highlights the immersive aspect of watching your favourite matches on a large television but there's a way to step up the experience for everyone in the family. Casual viewers and film enthusiasts alike can look forward to a fun and stress-free streaming when they opt for a
fibre TV plan
— here's why.
Greater selection of films
Right off the bat, fibre TV expands your access to films across all genres and channels, from box-office hits presented by HBO to family-friendly movies hosted by Disney. Since the TV plan uses fibre optic cables to broadcast movies straight to your screen, your options are not limited to the usual lineup otherwise offered by cable or satellite TV. Fibre TV also makes it possible to stay updated with the increasing offerings of streaming platforms like Netflix. Among current popular releases is the
murder mystery Glass Onion
. Filmed in Greece and Serbia and starring Casino Royale's Daniel Craig, this sequel to the equally riveting Knives Out from 2019 is sure to keep everyone in the household on the edge of their seats with its sharp satire and multi-layered plot. In short, there's endless entertainment when you're on a fibre TV plan.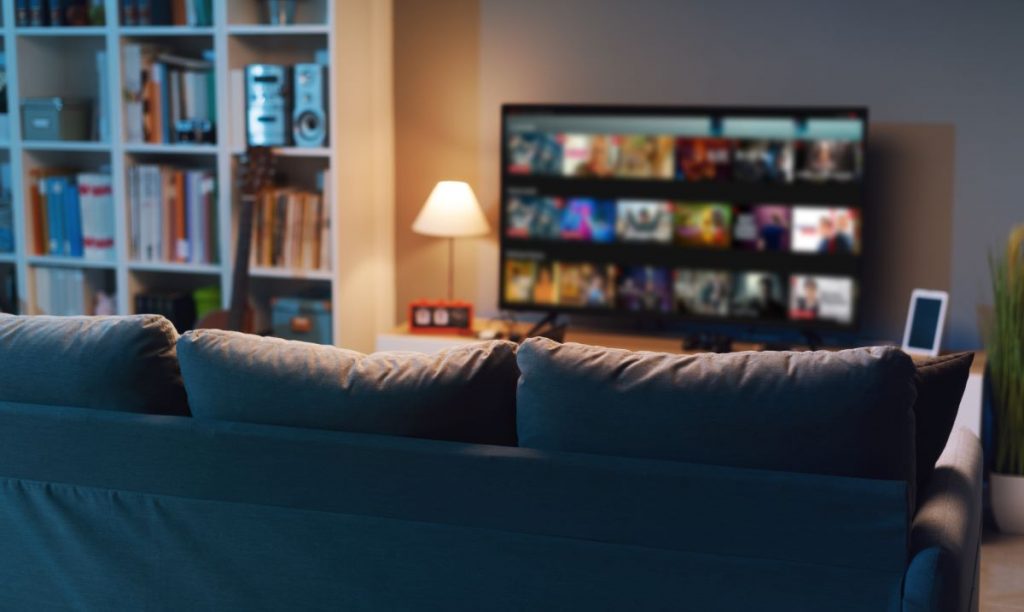 Highly reliable speed
Compared to cable networks, fibre-optic services grant you Internet speeds like no other. You can finally say goodbye to having to sit through buffering screens, or worse, finishing your popcorn before the film's even begun. The bandwidth that comes with a fibre TV plan is also perfect for binge-watching film series. Since the follow-up movie of the
Black Panther
 universe set in Wakanda
will soon be available on Disney+, your fast and secure fibre connection is guaranteed to make your back-to-back movie marathon of this superhero series all the more enjoyable and stress-free. Lastly, fibre TV's data delivery through one continuous line without any interruption makes it highly reliable even amid unfavourable weather conditions—and we all know how rain can get in the Cayman Islands during the wet season.
Better graphics and clarity
Technological advancements in recent years have transformed the quality and resolution of video content. Whereas old TV and YouTube clips were only offered in standard definition (up to 480p), most content is now available in high definition or ultra-high definition (
from 720p
to more than 1080p). A fibre TV plan means you don't have to deal with the film's quality changing or declining as you stream. As such, the animated film adaptation of
Gundam Hathaway
's futuristic look at the Philippines
will be rendered on your TV in lifelike detail, from its cityscapes and buildings down to its unique duels and animation techniques. This applies to real-life films, too; you never miss out on the sharpness and quality of every dramatic or action-packed scene as long as you have a decent screen and a fibre TV plan.
Advanced capabilities
Cutting-edge fibre technology also comes with advanced capabilities like digital video recording (DVR).
Techopedia's guide to DVR
explains how this service enhances the viewing experience by allowing you to record and replay your favourite flicks without using up too much storage or losing the video quality.
All these aspects of improved speed, quality, and streaming options are brought to you by C3 Pure Fibre TV. Our TV plans are locally-owned and operated in the Cayman Islands, and come in multiple packages so you can choose which one best suits your budget and viewing needs.
One of our newest offerings that will be brought to you this February is the Pure TV service, which allows you to choose between the Go (20 channels) and Max (40 channels) packages as you see fit. These channels range from sports and news to entertainment and kids' shows — making it the best choice for users who need a plan with an unrivalled selection of channels that can accommodate your entire family's preferences.
With Pure TV, users can set up personal profiles for each family member and stream on-demand content using up to three devices. Aside from personalised recommendations based on your interests and viewing history, the platform also allows you to record your favourite shows and make the most out of its catch-up feature. Anyone can use this service anywhere in the Cayman Islands, so stay tuned and keep checking our website for the latest information and updates.
Article written by Rina Josen
Exclusively for C3 Pure Fibre