With burglary in Cayman increasing, securing your family and assets is paramount
Nobody can put a price on knowing that your loved ones and possessions are secure.
However, it can be difficult to know where to begin when it comes to investing in security gadgets for protection as there is so much technology accessible nowadays.
At C3, we know that for homeowners protection is a priority.
We've gathered our favourite home security items that will help give you peace of mind at home.
Video Doorbell
Smart doorbells are helpful not just for communicating with delivery personnel about where to leave packages, but also for providing an extra layer of security.
With this safety device, you may check your phone to see if somebody is loitering near your entrance in real time. A security screw is standard on most smart doorbells. This means that the gadget is impenetrable by criminals and would be difficult to remove in advance of or during a break-in.
Detection of motion is standard on all high-quality smart doorbells. A push alert is sent to your phone the moment motion is detected at your front door, allowing you to see the live feed from your security camera.
Not only is this useful when you're away from home, but also when at night while asleep. The Ring doorbell, for instance, has numerous safety features, simple installation, and a straightforward mobile app.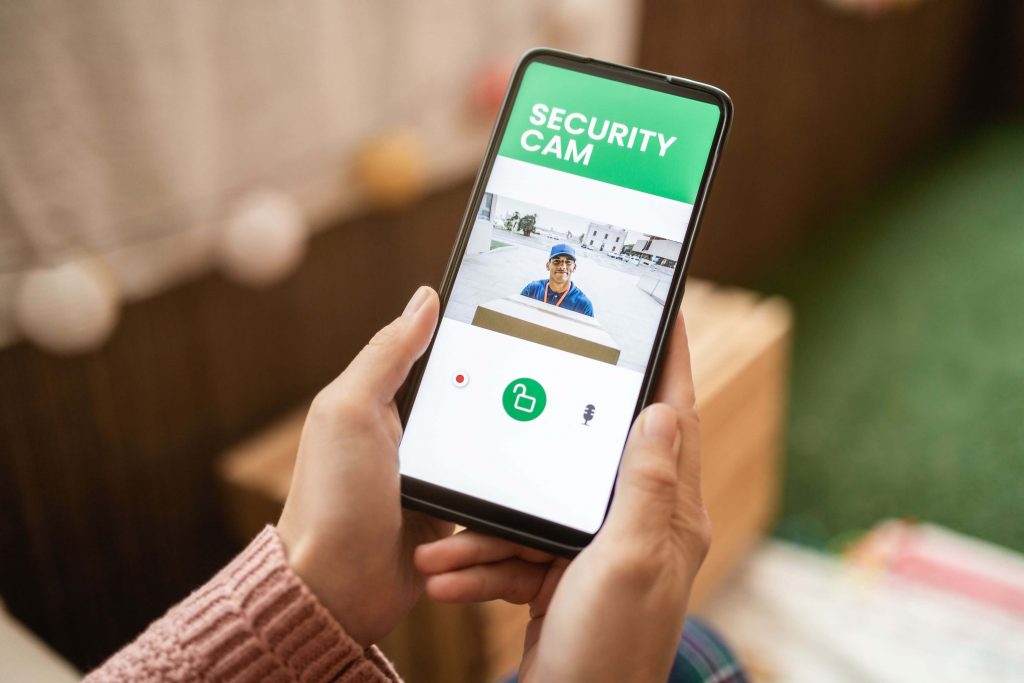 Smart Plug 
An adaptor known as a "smart plug" can turn virtually any electrical appliance or gadget found in a home into a connected smart device. The use of smart plugs is an excellent way to improve the energy efficiency of your home and ensure that everything runs smoothly.
They function in conjunction with your smartphone and provide you the ability to manage plugged-in devices from any location with an active internet connection. 
Our favourite feature here is that smart plugs have a security mechanism that allows lights to be turned on and off remotely, creating the illusion that someone is currently present on the premises.
Smart Locks 
Although they are still in their infancy, smart locks are expected to become standard equipment for all homes.
At first, the idea of a house that doesn't require a key may sound strange. It doesn't seem to make sense, but when you think about how hotels have operated for decades, you can see why.
You can unlock a door with a smart lock using either your fingerprint or a mobile app. To put it another way, they provide a great deal of adaptability. If you have friends or family that occasionally need access to your house, you can add or delete users with ease.
Plume HomePass: Sense
At C3, we offer Plume HomePass which includes Sense, a tool that delivers efficient home safety features. It allows for further protection and enables all your home security devices to communicate to one another while offering additional benefits as well.
Allows connected devices to work together to interpret changes in WiFi waves to sense motion.
Offers instant updates when movement in the home is located.
Helps keep an eye on family members in need, and see when visitors arrive or kids come home.
Using GPS, the system turns on automatically when you leave and turns off when you return.
See movement patterns in the home over the last 7 days.
Customizable system to ignore pets, preventing false alarms.
If you found this article helpful, take a read of our blog on Plume Sense for more detailed information. Additionally, click the links to learn more about our WiFi products and the advantages of Plume HomePass. 
Let us help you keep your home protected. Contact a C3 representative at info@c3.ky or call 333-3333 today.