Internet required for a fully smart home
Connecting your house with smart technology can improve your life in several ways. You may be wondering if your network can handle the load of running a connected house with all the devices and applications we use the internet for today.
Exciting news! There is less strain on a network from a smart home than one might imagine. In this article, we will define a smart home, discuss the bandwidth requirements necessary to run one, and offer suggestions for optimizing your Internet connection so that you may reap the full benefits of smart home technology.
Check out this interesting article to learn more about the bandwidth of smart accessories.
What's a smart home?
A "smart home" is another term to refer to a home with internet connected appliances. Most smart devices have some sort of connection to safety, energy efficiency, or convenience, and many can be operated by digital assistant-equipped smart speakers like the Amazon Echo.
When you have a sufficient number of these devices, you can start to make your house's various features work together in remarkable ways; for example, you can have your lights turn on and your thermostat set to your optimum temperature just before you return home from work. 
Types of smart home technology
Several different kinds of smart devices can be installed without requiring extensive renovations. Replacement light bulbs and smart speakers are both simple to install. 
Among the many possible smart home gadgets, these are some of the most popular.
Cameras
Security cameras installed in doorbells
Thermostats
Locks on doors
Fire alarms/Smoke Detectors
Lightbulbs
In-home digital assistants and high-tech audio players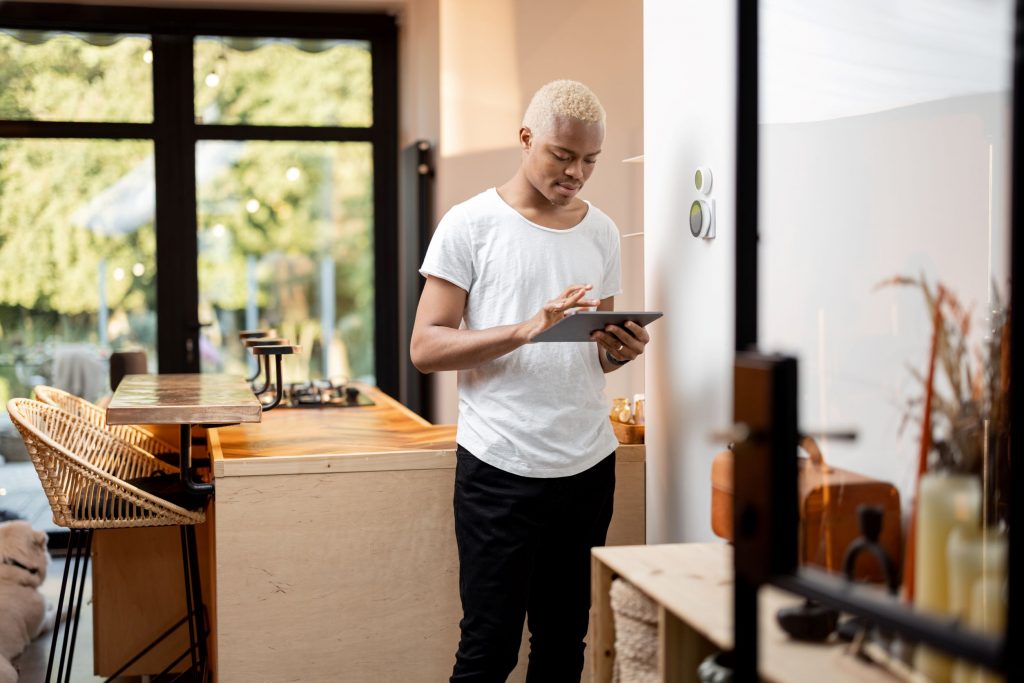 How much internet speed do you need?
The issue at hand is: how will all these new devices affect your home network? Surprisingly, there isn't a lot of constant data transfer happening between your thermostat and light bulbs because they just need to access the network to receive commands from your phone or control panel.
Cameras, however, are a notable deviation from this norm. The uploading of photos and videos from doorbell cameras and other smart cameras will use up a lot of data. The widely used Nest Cam needs 4 Mbps to transfer full HD 1080p footage. You can quickly exhaust a slow connection if you have multiple of them uploading at once, leaving no room for other activity.
Even if there are no cameras in your house, you still need to think about how many electronic gadgets (such phones and computers) are in use at once. While individual smart devices may not be too taxing on your connection, a slew of them might cause serious lag time for things like your smart TV. With that said, there are ways to optimize your smart home to avoid a slow connection.
Get the most from your internet connection
Limiting the activity of your smart home gadgets online is one approach to reduce their impact on your network. To save storage space, cameras can be programmed to record low-resolution video. Depending on the device, you can usually adjust how often it connects to the internet.
You have a lot of flexibility in how much or how little you want to invest in smart home technology. Now with ever-faster internet speeds and the surprisingly modest needs of modern smartphones, it's never been simpler to achieve your dream smart home.
Found this article helpful? Check out our previous article on how to make your home a 'smart home'.
C3 has the right internet package for you. Contact a C3 representative to get started. Email info@c3.ky or call 333-3333 today!