Personalised TV 
The constant development of technology over the past twenty to thirty years has revolutionized the way we consume content. Technology has transformed TV from a one-way, linear broadcast solution where viewers had a limited choice of content to watch and when, to a fully digital experience where viewers can watch what they want, when they want across any device. 
This has paved the way for personalised TV, delivering content to the viewer in relation to the viewers' own interests. Improved methods of content customization are emerging as a result of developments in artificial intelligence and machine learning for use in broadcast and streaming media. 
TV platforms can now monitor viewing activities and give more customized content, thanks to continuous data collecting and faster processing capabilities. We are entering a new era of video that is tailored to each individual viewer using collected data. 
Read through  this interesting article to learn more about the emergence of personalised TV.
Let's take a deep dive into the benefits of a personalised TV platform: This has also allowed for a myriad of benefits for the viewer. Let's take a look at these in more detail.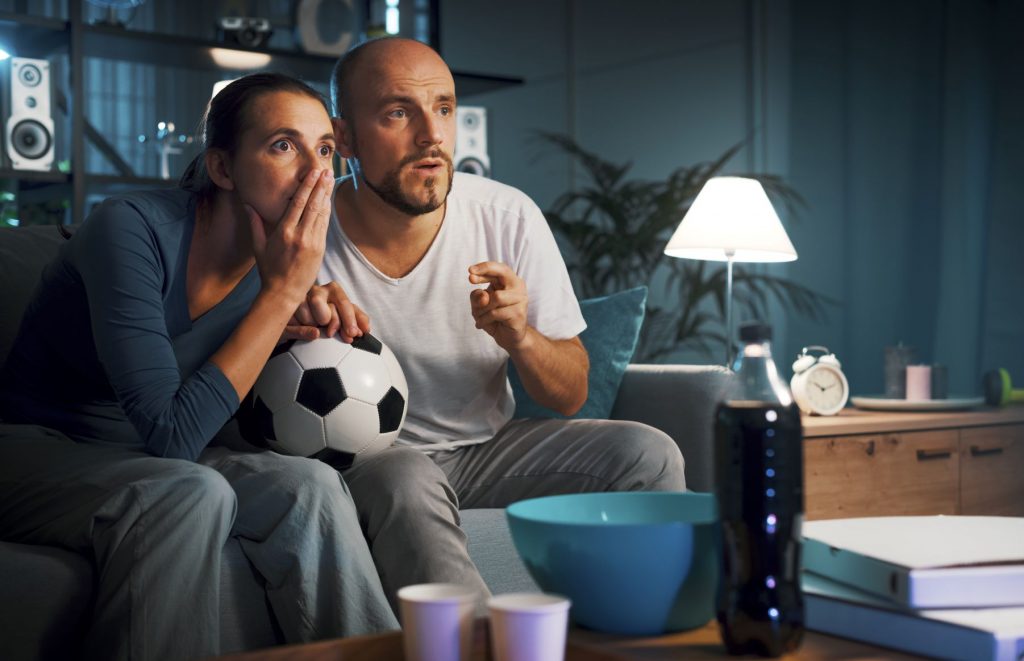 Improved User Experience
Whether you are a sports fanatic, true crime junky, conspiracy theory enthusiast or all of the above, personalised TV will enhance your experience by recommending content based on your personal tastes. Rewatch that soccer match you missed or House of Dragon episode you couldn't watch at its premier. As technology progresses, this will be true too for commercials while watching live TV and time-shifted TV. Yes, commercial advertisements will be tailored to your interests. Don't have a cat? Goodbye cat food commercials. 
Content Variety
Traditionally, cable networks are quite restrictive with their programming. The viewer is faced with the hurdles of limited channel selection and the type, quality and variety of content available. Alternative personalised TV platforms provide an extensive amount of content available in subscription plans for viewers. The subscription plans themselves have the viewer in mind and offer specialised packages based on user interests. 
Create User Profiles
User profiles allow the members of your household to have different profiles for when they are watching TV. The recommendations are based on the search histories and previously watched content of the user. This allows you to keep your watchlist uncluttered and have an organized user interface with content titles that are targeted to your interests. This is particularly useful for children, as well. With the Kids profile, you can keep track of the content they are watching without having access to the adult content available. 
Cost Friendly Connectivity
Personalised TV solutions are easy to use and require only a few basic items such as a reliable internet connection and a viewing device such as a TV or smartphone. We use the internet for a variety of purposes, including remote work, live video streaming, online classes, movie watching, social networking and more. However, the cost of internet usage is the same regardless of what kind of material is accessed. The cost then is solely dependent on the internet data package chosen and, if applicable, the subscription costs for the platforms being watched. Therefore, a personalised TV solution can greatly reduce your monthly spend on digital entertainment. 
Convenience
Since the internet can be accessed from anywhere at any time, and from any device, content will become increasingly easier to access, making personalised TV the most convenient and efficient TV solution. In contrast, traditional cable networks are constrained by both geographical and physical boundaries. The freedom of region will make it very convenient for viewers to watch their favourite content with a personalised TV solution. 
Device Independent Viewing
Building on the theme of convenience, personalised TV solutions allow for content to be viewed on any device even if it's not considered by the network carrier. As long as you have a reliable internet connection you can watch your favourite content on any device. Furthermore, the ability to view and add videos on devices such as smartphones allows for live video streaming anywhere at any time. 
Put simply, personalised TV is better TV. Personalised TV solutions are the future for delivering media content that is result-oriented. Find and watch the content you want, when you want on any device. As technology evolves, features offered by TV providers will aim at continuing to improve the user experience. 
If you found this article helpful, check out our article on the benefits of TVs for businesses. 
Learn more about personalised TV solutions today. Contact a C3 representative at info@c3.ky or call 333-3333.