Stay charged and connected with power banks and an UPS battery backup
As Cayman residents, we are all familiar with hurricane season and the fact that severe weather can leave us without power for an extended period of time. The best way to handle this is to have a plan and supplies for when bad weather hits. In addition to groceries, first aid and personal items, it is important to have an emergency tech kit.
At C3, we believe the most important products in your tech kit are the Power bank and the Uninterruptible Power Supply (UPS) Battery Backup. The former will allow you to charge your devices and the latter will keep your devices powered on and your Pure Fibre internet connected.
Let's discuss the benefits of these items and why they should be included in your hurricane preparedness kit. 
Power bank benefits 
Provides Device Charging
The most obvious reason to have a power bank is its ability to charge your devices. Their primary purpose is to supply modern gadgets with power when they run out. Power banks are particularly useful during power outages as it will allow you to communicate on your devices without interruption. 
Provides Portability
One of our favourite benefits of power banks is that you can charge anywhere, anytime. No need to worry about plugs for the wall outlet. Power banks offer the convenience of charging on the go. 
Provides Affordability
Power banks are available in different capacities and price points. It's easy to find one that suits your needs within your budget. In fact, even those with the highest specifications can be bought at a relatively affordable price.
Provides Multipurpose & Multifunctionality
Did you know that a fully charged bank can charge your phone multiple times? It can also charge multiple devices at once as most power banks come with multiple chagrin sockets. With a power bank at full battery, you can charge your e-readers, MP3 players, smartphones, headphones, speakers and more!
Provides Accessibility
Power banks are widely accessible in the market. No matter the colour, size and capacity you're after, you can likely find it at your local electronics store or online. This adds to their affordability and is a great choice for keeping your devices powered up.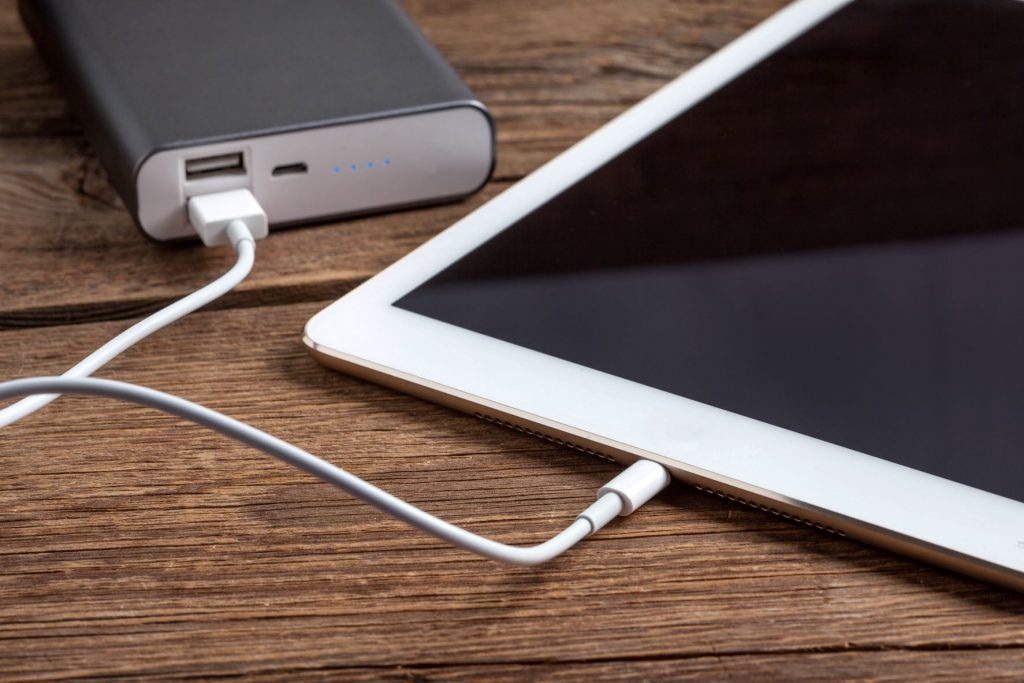 UPS Battery Backup Benefits
Protects Data
Your data may be susceptible to loss, theft or corruption during an unexpected power outage. It's important to arm yourself against losing what's most valuable while online and the best way to do that is to stay online. A UPS Battery Backup allows you to stay connected to your C3 Pure Fibre internet connection with a steady, uninterrupted power supply even when the power goes out. 
Protects Work
Whether you're a student or professional, we all know that dreaded feeling of losing work. You've spent hours on that paper or proposal and you're at the finish line and then something disrupts the power, and your computer suddenly shuts down. Avoid the disappointment of lost work. The UPS Battery Backup protects your work when you've not had a chance to hit the save button. 
Protects Electronic Devices
Power surges, fluctuations and brownouts can have devastating effects on your most valuable electronic devices. The UPS battery backup acts as a filter protecting your gadgets against their potentially harmful effects. 
Protects Productivity
Downtime caused by power outages can lead to loss of valuable time. With a UPS battery backup, you can ensure that you stay online, and your devices stay on during your most productive hours. 
In sum, power banks allow you to keep your devices charged whenever you need it. A UPS battery backup helps keep you connected to the internet and allows for your data, work and electronic devices to be well maintained and protected. The many benefits of both of these items keep them at the top of our list of best items to keep in your emergency tech kit during the event of a power outage. 
Stay connected to the fastest internet connection in Cayman this hurricane season. Explore our internet products and bundles to find what best suits your needs. 
Chat with a C3 Customer Service Representative today to learn more. Email info@c3.ky or call 333-3333.