6 tips and tricks for cloud storage management
Cloud file storage is great, when managed and used correctly. How often do you fall into a habit of dumping in files without assigning tags or creating folders? By practicing good habits while uploading data to your online storage platform you can ensure a smooth system and save time when navigating through your files in the future. 
Cloud Storage provides a simple way to save information securely online, so it can be accessed anytime, from any location. Now, cloud storage is tightly integrated into desktop and mobile operating systems. From phones or computers, we can sync more data to and from the cloud than ever before: our photos, videos, documents, passwords, music, and more. 
There are many benefits to having access to all of your data anywhere from your device. However, there are best practices that you will want to implement to get the most out of our cloud storage. Effective cloud storage starts with a fast and reliable network such as C3 Pure Fibre. In this article, C3 will reveal a few simple ways to optimize your cloud storage management.
First, we will discuss how to keep your data secure. 
Use two-factor authentication (2FA)
Most cloud storage providers offer 2FA. We strongly encourage you to enable this feature as it is incredibly helpful to protect your accounts. Additionally, 2FA ensures that only authorized personnel can log in to your cloud storage. The process is simple, you will receive a code via SMS, email or through an authentication app each time you log into a new browser/device. This will allow the service to verify identity and block any malicious activity.
Avoid storing sensitive information
We would recommend that you avoid storing sensitive data on the cloud. Only upload files you need to access frequently or share with others on your network. It is best practice NOT to store documents with passwords, credit card numbers, home addresses or other personal information. In some situations, you may need to upload sensitive data. If that's the case, it is important to encrypt this data with a password.
Visit this page to learn more about how to encrypt sensitive data.
The convenience of cloud storage makes it easy to back up your files. Unless you put the time in to organizing that space, it can quickly become overwhelming.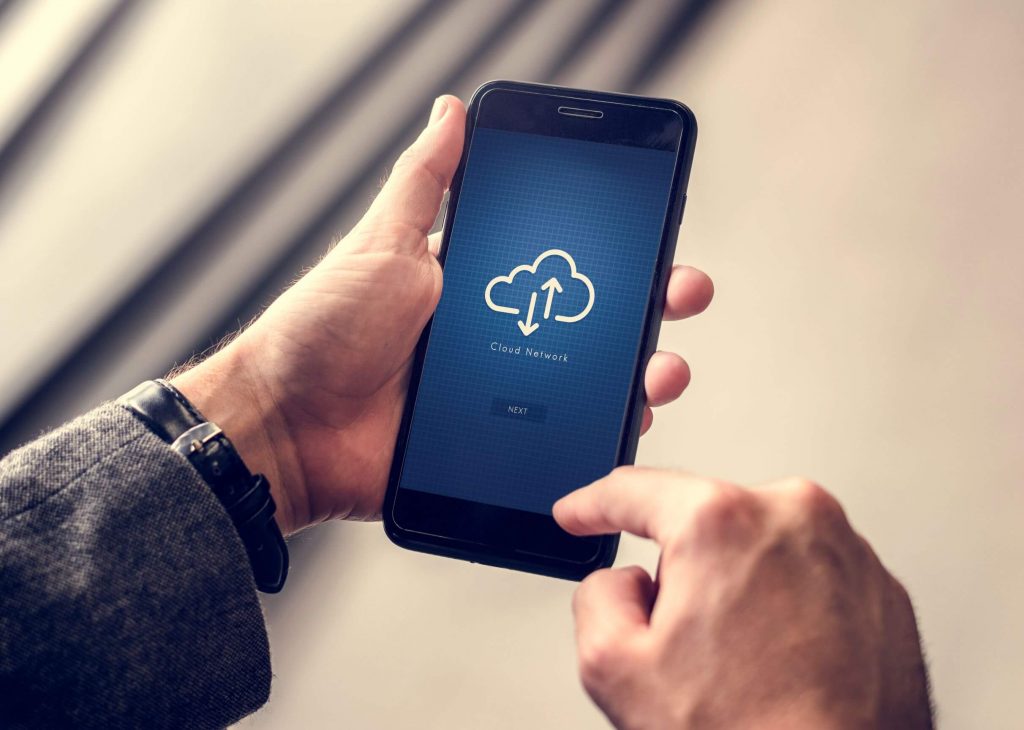 Use folders for files
When it comes to cloud storage, folders are your best friend. All of the major cloud storage services allow you to create folders. Create folders for your different file types. Here, it is best to have a standardized way to name your folders and have a hierarchical folder structure that makes sense for you. It is easy to misplace files and have your cloud become disorganized, so it's best to use folders from the get go.
Assign tags to files
Assigning tags to files is another great way to keep track of your files that you have stored in the cloud. You may not remember file names, but keywords can help locate a file when you need it most. For example, you may have a proposal you are working on in PowerPoint for a client and have saved the first draft to the cloud. If you tag your files with keywords such as "proposal" or "PowerPoint" you will have less trouble finding it at a later date.
Take a read of this interesting article to learn more about how to keep your cloud storage organized.
Now that you have used files and folders to organize your cloud storage, let's get into the best ways to share files. When you share files they'll automatically sync to each person's computer, or they can be accessed via the web or mobile devices. Due to this instant access, it is much more efficient than communicating back and forth through email. 
Now, let's take a look at some of the best practices for file sharing.
Check permissions & Audit Files
Cloud storage providers offer options for private and public file sharing. Anyone with the right link can obtain the files. It is important to check the permission settings to see who has access to edit and download the files. We suggest you run periodic audits on your files to check who is accessing them, as well. Once a file is no longer required, be sure to remove it from the cloud entirely. This will ensure there is no unwanted access and will free up additional space from your storage.
Store all like documents in one place
Since things change so frequently, It is best to use software that uses real-time updates. This will save you and the people you are sharing files with loads of time. Keep your videos, photos, spreadsheets that are similar together so that you can share them easily. 
Visit this page to learn more about cloud storage file sharing.
To conclude, cloud storage allows you to keep your files secure and organized. Follow these tips to keep your information safe and accessible when you need it, wherever you are. 
Effective cloud storage starts with a fast and reliable network. 
Visit our website to learn more about C3 internet products. Chat with a C3 Customer Service Representative today. Email info@c3.ky or call 333-3333.