Choosing the best business internet service provider
For a business to run well, it is imperative to have a reliable internet network. It is now seen as a requirement and necessity for business communications to run smoothly and efficiently. C3 Pure Fibre is Cayman's most reliable business communication solution. We believe a business is best positioned to succeed with a faster and stronger network. Slower internet performance and inefficiencies of old technology are eliminated with C3 Pure Fibre. 
C3 Business Wifi Internet 
Our advanced fibre optic network delivers you the internet speed and security your business needs to run and stay connected to your customers. When you stay connected to your customers you are one step further in staying ahead of the competition. Let us help you structure an internet package that is right for your business. We offer a variety of features and services. 
DIA – Dedicated Internet Access 
Through your own fibre connection, we can provide exclusive bandwidth, reliable connectivity, and guaranteed, uninterrupted upload and download speeds, 24 hours a day seven days a week. This fast and reliable Dedicated Internet Access (DIA) is designed for professional service providers in a face-paced work environment. This service will give users a dedicated static IP address that will never change with additional IP addresses provided upon request. Check out this interesting article to learn more about DIA.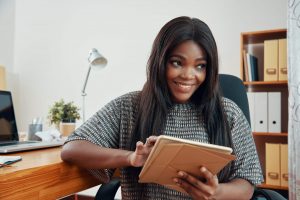 Internet Business Services: Premium, Select, Small Office 
At C3, we speak with you about your specific needs to determine the services that are best suited for your business requirements. As a leading provider of internet in Cayman, we offer the following tiers for ease of service, as well. Symmetrical circuits refer to equal download and upload speeds whereas asymmetrical circuits refer to non-equal download and upload speeds. At C3, we offer both and will help you determine which is the best choice for your company.
Business Premium 
Our Business Premium service provides a symmetrical* circuit offering powerful and reliable upload and download speeds. With a dedicated static IP address, customers can securely host applications with more stability and less downtime. 
Business Select
The Business Select service gives customers fast and reliable fibre internet with an asymmetrical* circuit, providing fast download speeds. 
Business Small Office
Small Office is a quick and efficient, but more affordable Internet service. It is a best effort asymmetrical* Internet circuit, limited to 5 users, provided over a fibre connection.
The customers' needs are at the forefront of our business network development. We build our offerings based solely on the needs of your company with the best-in-class fibre internet solutions. C3 will provide you with a customized package that will be sure to propel your business forward.
To learn more about C3 Business Network solutions, contact C3 today and chat with a representative to determine which business service package is right for you. Email info@c3.ky or call 333-3333 today!