Data Saving, Device Streaming, Personalised Profiles & Recommendations
We've recently introduced our new TV solution, Pure TV, accessible to everyone across all three islands on any network. Enjoy an unrivaled selection of live TV channels anywhere in Cayman. Pure TV offers residents a state-of-the-art entertainment product that is innovative, efficient and cost-effective. 
C3 customers who sign up for an internet service of 100MB or above will receive the 25 Pure TV Go channels free of charge. Subscribers then have the option to upgrade to Pure TV Max, which offers a total of 40 channels, including a number of live TV and sports fan favourites. 
Not (yet) a C3 customer? Don't wish to bundle? No problem! All users with an internet or data connection on any of the islands have access to both Pure TV Go and Max, even those outside our coverage area. 
Now that we've shouted about it, let's dive into the benefits in greater detail. This article will discuss the data saving, device streaming and personalised profiles and recommendation features of Pure TV. 
Data Saving 
Streaming video content can consume a great deal of data. Pure TV's data saving mode minimizes data usage with very little compromise in viewer experience. The feature is designed to optimize your data usage, which will automatically select a lower-quality profile/bitrate and disables non-essential media such homepage videos and video previews. 
When you first watch a channel via cellular data, the Pure TV app will prompt you to turn on 'Data Saving Mode' before the channel starts playing. Alternatively, you can go into Settings > App Preferences at any time to toggle 'Data Saving Mode' on or off and select the quality that best suits your viewing needs. 
Check out this article for mobile data savings tips!
Device Streaming 
Pure TV users are able to stream live television channels on up to four different devices at the same time. You can watch all of your favourite episodes, movies, and sports on the big screen by streaming them using your mobile device. 
Multiple device streaming, or multi-steaming, allows multiple users to watch different content at the same time on different devices. No more need to share a single TV or compromise your preferences. Watch your preferred content on your own time and device.
So what are you waiting for? Pure TV device streaming provides a solution that is user-friendly, convenient, flexible and cost effective for viewers. Start enjoying high-quality multi-device streaming of all your favourite live channels with Pure TV.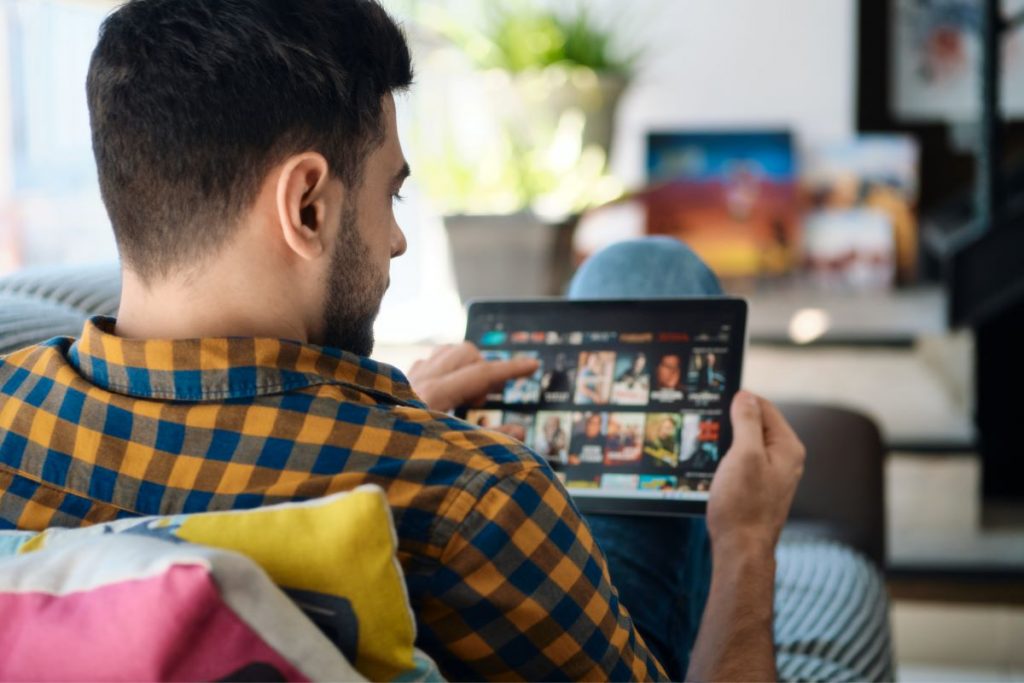 Personalised Profiles & Recommendations
Individual profiles and content recommendations help users discover great content that is interesting to them. Enjoy personalised suggestions that are adapted to your interests for the optimal viewing experience. Each member profile is personalised across many aspects such as suggested videos and their rankings, the organization of videos into rows and pages, and order the content is displayed. 
This personalization is achieved through many different algorithmic approaches to address each individual's viewing preferences. Spend less time searching for something to watch and more time watching something you actually enjoy, whether it's an old favourite or a newly released title.
These are just a few of the advantages that Pure TV offers to viewers to maximize viewing pleasure. Be sure to keep an eye out for the next edition of 'Getting to know Pure TV.'
Reach out to us to learn more about Pure TV and its benefits. Contact a C3 representative at info@c3.ky or call 333-3333 today.